Did you read the rules?: Yes
OC
Did you looked if this character was free?: Yes
Name: Ryuko Matoi-Kiryuin the 2nd
Age: 19
Gender: Female
Height: 5'6
Weight: 145 lbs
Spieces : Human/Life-Fiber Hybrid
Class: Warrior
Appreance:
Click here to see full text
Life Fiber Synchronization: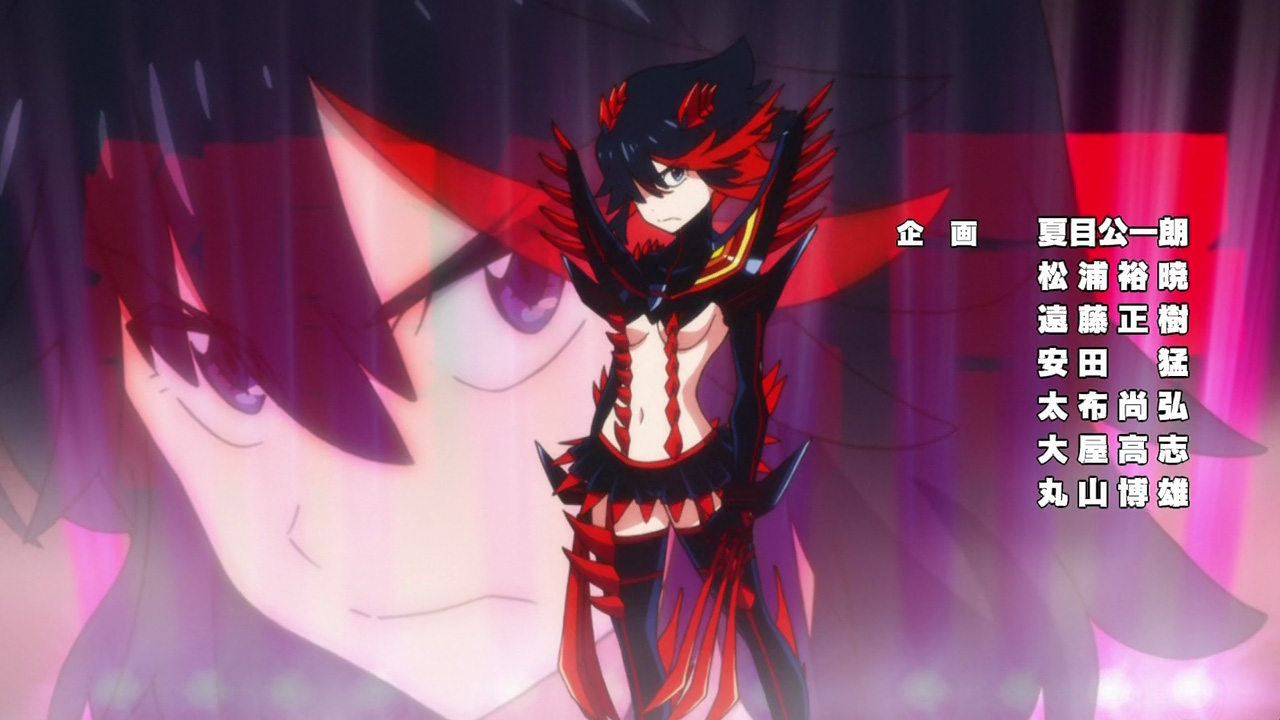 Personality: Most of the time she is just distant, as she rarely talks with anyone except her kamui/only friend, Senketsu MK II.
Attacks: Seijin Shippu (Blade Gale): She charges at her opposition and begins spinning rapidly, aiming to slice the up.
Abilty's: Life fiber synchronization: She is able to use life fibers to their highest degree, having been experimented on and fused with life fibers when she was out of the womb.
Items/Weapons: Kamui Senketsu MKII A sentient Sailor uniform just like her mother wore. She was able to last because she was like her mother and able to use it to its fullest extent.
Biography: She is the daughter of Ryuko Matoi and Ira Gamagoori, but took her mother's name as she was more proud of her mother. She learned what her mother did and what she would try to do for her, but there is a cost. Every time she gets closer, she slowly becomes part of the Kamui, but this was negated when her mother mixed some of her daughters DNA into it and thus made it where she and the suit could speak and work together. She now begins her own journey to get stronger.
__________________
Characters: Snow, Shadowslayer, Megana, Apocolytas, Aleisha, Cloud, Aqua, Nazo, Destroia, Zeke, Sarah, and Selena.