Did you read the rules?: yes
Is your character an actual anime/movie character? or an origional character? OC
Did you looked if this character was free?: yes
Name: Lamaria
Age: 27
Gender: Female
Height: 4'10"
Weight: 135lbs
Species: cybernetic meta-human/half demon
Class: all around fighter
Appreance:
Click here to see full text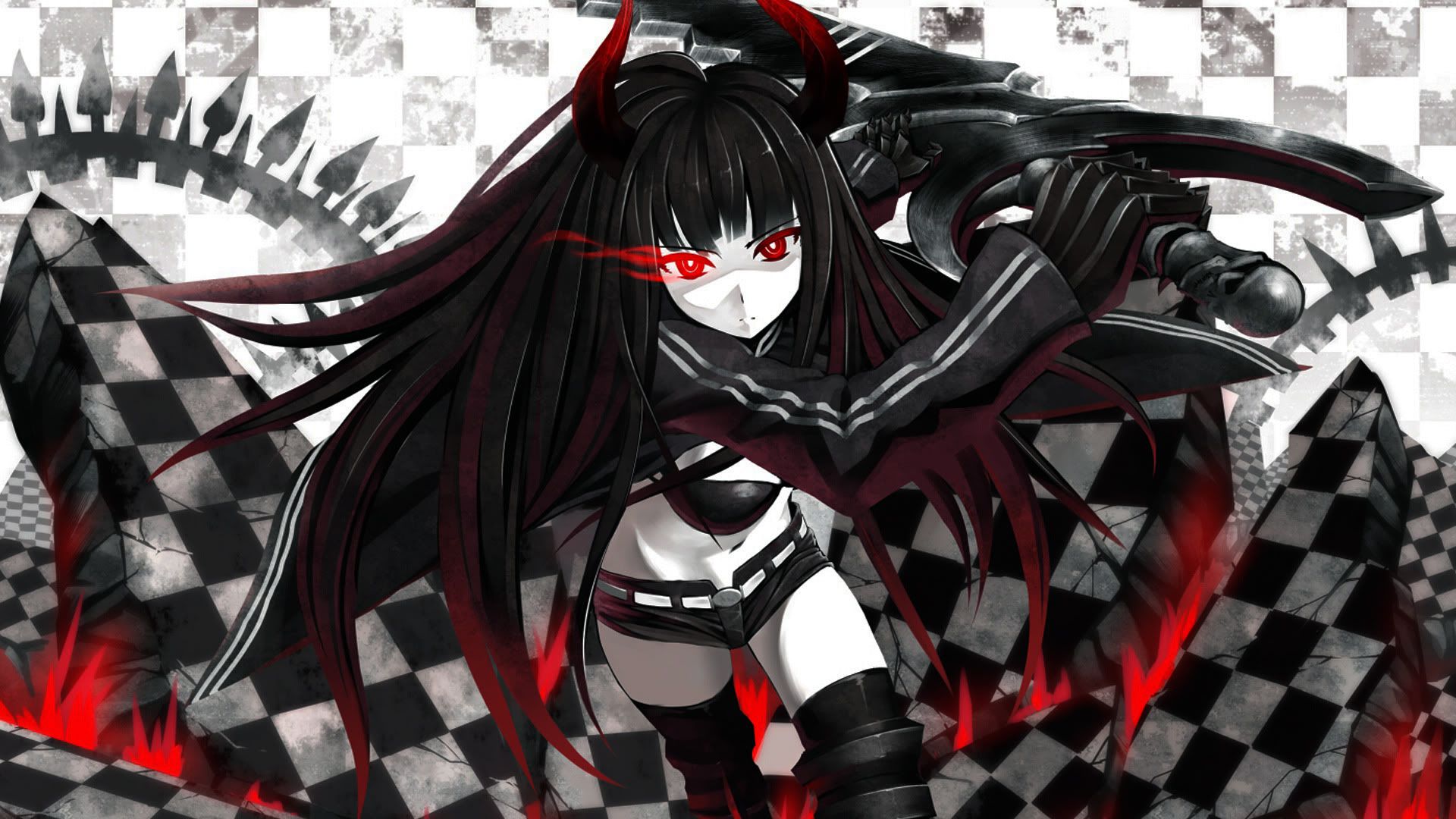 Berserker form:
Personality: Protective to a fault
Attacks: dark wind stream of the moonless night: A very strong dark wind attack that pushes the opponent away from the caster, and is strong enough to create gale force winds and sometimes even tornadoes if enough power is applied.
Shadow winds destroyer: sends out a black ball of wind and energy which if they hit will kill on contact, and they move really slow. and needs time to charge.
Black magic: Raining shadows: A torrent of black magic spears raining from the sky on a target, requires berserker form to use.
Abilty's: Shadow flight: travel through and flying with Shadows
Berserker form abilities:
Telekinesis: Ability to move or throw objects with her mind
Enhanced Speed: Higher speed than a normal human, almost inhuman you could say
Items/Weapons: A black and red katana and her dark staff
Biography: Lamaria and her sister Kairi were in the same Organization as megumi and Asuza, though only Lamaria left. She needed to get healed from an attack and needed time to rest. After a while she joined up with megumi and Asuza and they currently live on Themyscara.
__________________
Characters: Snow, Shadowslayer, Megana, Apocolytas, Aleisha, Cloud, Aqua, Nazo, Destroia, Zeke, Sarah, and Selena.